There are times when work stops being fun. When the mere type of tasks for the day makes you feel bad, it's time to look for something new. Together with the Yandex Practicum online education service, we talked with girls who had mastered a new profession at a conscious age and did not regret it.
"I remember my old job with warmth, but you won't drive me into the office from nine to six anymore"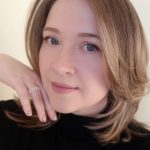 Anna Yaroslavtseva
She was a director of television programs, at the age of 30 she became an English teacher. Author of the blog LA_LA_LANG
I studied at a school with in-depth study of languages. In high school, I even thought about connecting my life with English, but I realized it late and decided that I would never pass the exam. As a result, she entered the director of television programs – I wanted something creative. After the release, she spent seven years on various channels. The work was interesting, but the income was not very good. Traveling at least once a year or saving money did not work.
In 2016, I entered the university for an English translation course: just for myself – there were no thoughts about changing my profession at that time. She worked during the day and went to work in the evening. I had time to do the assignments at lunch, and came home only to have dinner and sleep. At the same time, she was preparing for the wedding. When I got married and passed the state exams, I realized that I was incredibly tired. I calculated how much I spend on gasoline and meals per month, deducted this amount from my salary – about twenty thousand remained. I asked myself: "Can't you find a job for this money?" And she quit.
A week after graduation, a message appeared in the general chat of the group that a teacher was required for the language center – experience is not required. It was necessary to pass an interview in English and prepare a short lesson. I experienced a lot of stress, but they took me. Probably because the rate was ridiculous: 140 rubles for 45 minutes.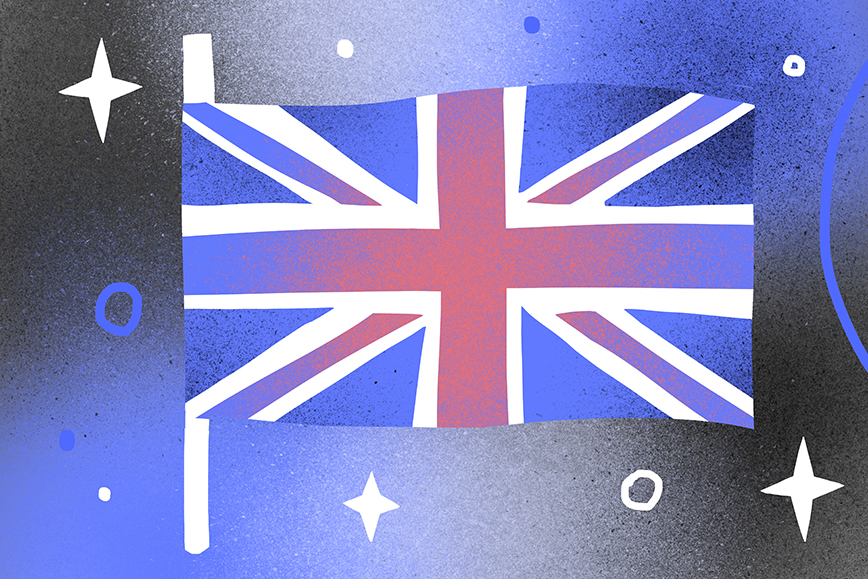 An interpreter and a teacher are very different areas, so it was not easy for me, I was preparing for lessons until midnight. With a heavy load, four or five lessons a day, a maximum of seven thousand rubles a month came out. With difficulty, she brought the students to May and quit. Then I decided that teaching was not for me. She took up journalism again: she filmed stories with a former colleague for the Current Time channel. But English, by the way, did not quit. I studied on my own for the IELTS exam and started a blog so as not to forget the language.
Friends found out about my new hobby through the blog. One of them asked to study online. And this time I liked it! I started reading methodological literature and books, watching webinars. I recruited more students, but because of the modest rate, ten thousand or twelve thousand a month came out.
In 2020, I went to study again, this time specifically as a teacher. Received an international TESOL certificate and upped the ante. As a result, income increased almost twice compared to the salary on TV.
I remember my old job with warmth, but you will no longer drive me into the office from nine to six. I feel more free, I can allow what was not possible before.
"At first, there was a feeling that real programmers would come and expose me"
I chose jurisprudence consciously and got a job in my specialty during my studies. She worked in the profession for twelve years. In general, I liked it, but lawyers have a rather short career track. Very quickly you reach a level above which, alas, you cannot jump – neither in terms of salary, nor in terms of position. For the last couple of years at my old job, I made decisions on cooperation with partners, calculated risks, developed a development strategy – nothing from the company's activities passed me by. It seemed to be the ceiling.
I got tired of enduring, and I decided to change not just a company, but a profession. At the same time, I immediately looked for a field for which a second higher education is not needed and remote work is possible. Therefore, I chose IT and entered courses in backend development.
I started studying without quitting. But for a long time she did not even tell her close colleagues. What if programming is not what I want to do. It was a very difficult year. There was almost no time for anything. Learning Spanish has been an outlet for me. The only one and a half hours a week when my brain really rested: I was completely occupied with the language and did not think about burning projects.
At first, the tasks at the new job were not the most interesting. But the conditions are much more humane than in the previous place. In addition, in three months I managed to raise my salary twice. I almost reached the income of a lawyer. But I didn't wait and went for an internship at another company that I really liked. There was no guarantee that I would be transferred to the staff after her, but the tasks were cool. In the end, everything went well, they gave me an offer, and I caught up, and then even outgrew my old income. It only took a year.
For the first six months in my new profession, I suffered from impostor syndrome. There was a feeling that real programmers would come and expose me. Only a few months ago I realized that I really am a developer. Now I understand that I should have left my old job earlier. But if I had not reached the limit there, maybe I would not have risked such a radical change of profession.
To start the path to a new profession, it is not necessary to quit your job and lose income. Online courses from Yandex Practicum will allow you to get the necessary skills. There are more than 50 programs in programming, design, marketing, management and data analytics. You can choose a specialty suitable for yourself on a free career guidance course .
Students make their own timetable. 70% of training consists of practical tasks. For example, testers will design application tests, while landing page designers will create and animate. Skills are trained on simulators and simulators, and the tasks themselves are prepared by practicing experts. And every student of the Practicum can try to take a free part of the course to make sure that they have chosen a new profession.
"While there were shootings, scripts, broadcasts, I liked everything. Getting bored in leadership positions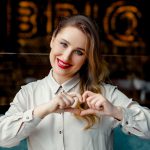 Julia Ditsevich
At the age of 35, she resigned as deputy director of the TV channel's Internet broadcasting and became a psychologist.
I got into TV at the age of 18. She worked her way up to Deputy Director of Internet Broadcasting of the TV channel. That's where the problems started. While there were shootings, scripts, broadcasts, I liked everything, but it became boring in a leadership position. Then in 2017 I signed up for personal consultations with a psychologist. After some time, she invited me to an intensive Gestalt approach, to the first training stage. There I looked at how different specialists work, and decided that this profession attracted me. Therefore, I went to the second stage, went to psychological courses.
I decided to combine two studies at once for a reason. It is difficult to come to Gestalt not "treated". Unfortunately, academic education does not include personal therapy and supervision – because of this, you can quickly burn out in the profession, for example, if you encounter a trauma similar to your own. Practical programs solve this issue.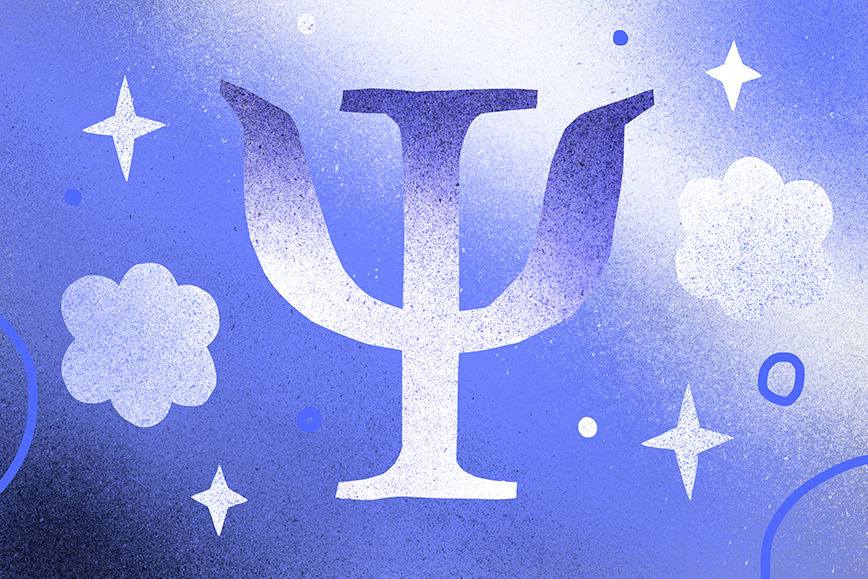 I started trying to consult in 2019. I quickly found my first clients: I wrote a post on the social network, and two people came to me at once. But she finally left TV only in April 2020 – when new income began to suffice. For some time I combined my studies at the courses and in the magistracy, work and clients. Classes on the training program were held on Saturdays and Sundays, and in order to go to couples at the university, she took a vacation at her own expense. It was difficult, but I managed.
I dedicated my blog to psychology. In general, she led him for a long time, but he was about fishing; Naturally, the audience is predominantly male. I thought that the reaction to the change of topic would be sharp and negative. It turned out not. There were no mass replies, the men got involved: they ask questions, leave reactions, and a few even went to me for therapy.
Gestalt has three levels of training: to work as a psychologist, you need to complete levels 1-2, pass the requirements of the program for personal group therapy and supervision. I still need to finish my specialization – I chose "Dependency and Dependent Relationships". I am now in the third level of education. Been going to her for four years. The same amount is needed to move to the next level – to become a supervisor, and then a trainer of training programs. This is my goal. Next year I myself will conduct the first training stage of the Gestalt program. Maybe I will make several online courses for people who want to get acquainted with psychology, find new ways to communicate with the world and with themselves and go into new things, change their lives for the better, as I did.
"I have never heard sexist remarks from colleagues – there is a very friendly atmosphere in IT"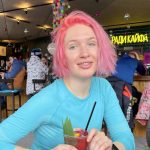 Anna Prilepina
I decided to leave for IT at the age of 28.
After university, I went to work as an administrator in a dental clinic: I answered calls, recorded patients, and resolved conflict situations. I liked it the first time. I have greatly improved the so-called soft skills: I began to communicate better with people, navigate information, and quickly solve problems. The burnout happened two years before the dismissal. I realized that I was no longer interested in my duties, the lack of development and the small salary annoyed me.
I chose IT following the example of a friend. She worked as a confectioner, and then took courses as a tester and quickly got a job. True, testing did not work for me – after a free trial period, I switched to interface design. And then it happened. I realized that the tasks that a UX / UI designer solves every day are close to me.
During my studies, I tried to get into a large company for an internship. There were a lot of applicants, but they didn't take me. She also applied for other vacancies, but was rejected due to lack of experience. After the course, I began to treat the job search more carefully. If I understood that the tasks were not interesting to me or I didn't have the necessary skills, I didn't consider them. So the first serious interview immediately brought me a job – in a Russian bank on a major project. The salary has increased many times, despite the fact that I got a job as a Junior.
In my team, I was never reproached for age. And I have never heard sexist remarks from colleagues – there is a very friendly atmosphere in IT.
Career change is one of the coolest decisions of my life. Perhaps in a couple of years I myself will be able to teach beginners or become a leader. I do not rule out that UX researcher is not my last profession. For example, I am interested in the work of a product manager. I used to be afraid to study, but the courses showed that it's not scary if there is motivation and desire.
A large team of mentors, curators and senior students helps make the process of transition to a new specialty as comfortable as possible at Yandex Practicum . They can be contacted with any question – from complex assignments to your own concerns about your future career. Experts will share tips, observations and experience that will help you not to give up and go to the end.
There is also a career center for students in Yandex Practicum . Its specialists will teach how to write resumes and cover letters, select vacancies and prepare for interviews. With the help of the career center, 78% of the graduates of the Practicum found a job in a new specialty.