Gadgets, lubricants and gels can diversify not only sex with a partner, but also masturbation. We picked up seven sex toys and tools that will help you experience new sensations.
Vacuum wave clitoris stimulators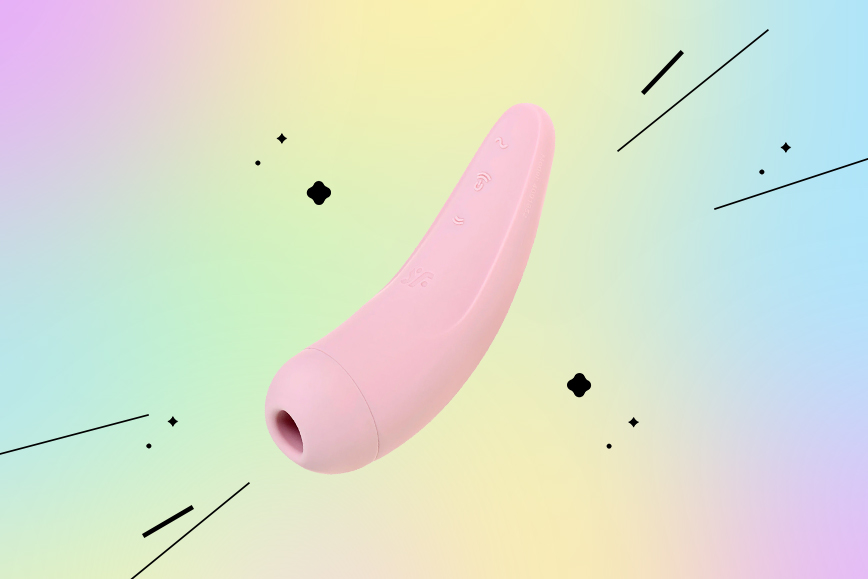 The sensations from vacuum stimulators are different from ordinary masturbation. Sex toys stimulate the clitoris without direct contact – the gadget creates a vacuum and the air flow affects the nerve endings. If vibrators can create friction and because of this are not always suitable for girls with high sensitivity, vacuum stimulators work more gently.
On the sex toy market, you can find vacuum cleaners with a different set of functions: devices where you can change the speed and force of pressure, gadgets that can be controlled using an application. Sometimes toys can also vibrate, such as the Satisfyer Curvy 2+. Some models are synchronized with the player and work to the beat of your favorite tracks, many devices can also be taken with you to the shower.
Satisfyer Pro 2, 3 990 rubles
Satisfyer Curvy 2+, 4 990 rubles
Womanizer Starlet 3, 9 155 rubles
Womanizer Classic 2, 16,152 rubles
Vibrating clitoris stimulators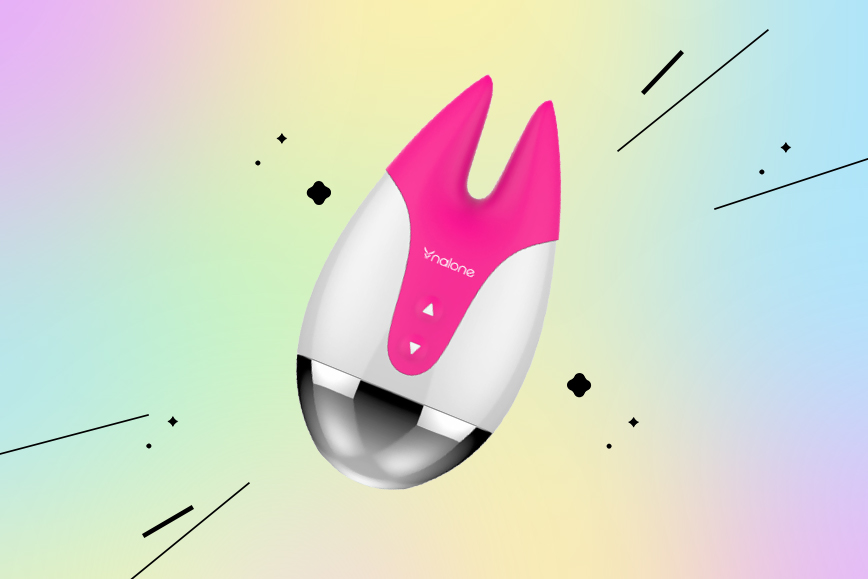 This type of toys also interacts with the head of the clitoris, but only with the help of vibration. You can choose the material, contact with which will be especially pleasant. For example, Nalone FI FI provides very gentle stimulation due to its soft silicone tips.
Vibration can be customized: make it sharp and intermittent or, conversely, smooth and soft. Clitoral stimulants can be applied to other erogenous zones as well. So, Svakom Mini Emma can be used as a relaxing massager and touch it to the shoulders or neck.
Some stimulants are especially handy because of their size. For example, vibrating bullets are so compact that they can be taken with you anywhere.
Pink mini vibrator with ears Emotions Funny Bunny Light, 1 025 rubles
Pink vibrating bullet with 10 vibration modes, 994 rubles
Vibrating massager Nalone FI FI, 3 535 rubles
Vibration stimulator Svakom Mini Emma, 4 490 rubles
Classic vibrators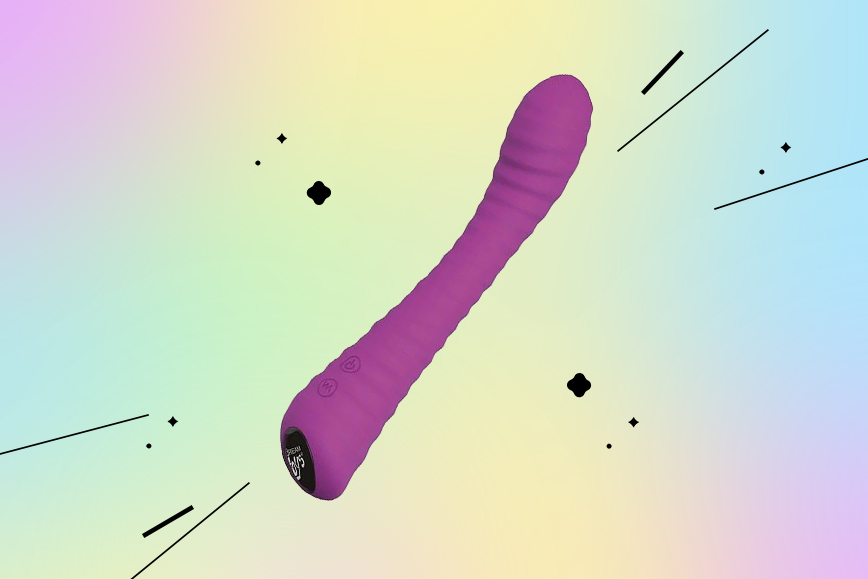 Vibrators act on the clitoris through the front wall of the vagina and can diversify masturbation, providing pleasure through mechanical stimulation.
Toys differ not only in length and thickness, but also in shape – you can buy a straight vibrator or slightly curved. The latter will allow you to explore your body and sensitivity at different points, if you turn the gadget at different angles. Vibrators made of plastic are smooth and often more rigid. Silicone toys, on the other hand, are more flexible and bend well, so they can adapt to different physiques. Some gadgets are ribbed and, due to the grooves, stimulate the entrance to the vagina during penetration.
The speed and intensity of vibration on toys can also be adjusted, often with a remote control. Manufacturers recommend using water-based or silicone-based lubricants with the vibrator to avoid discomfort and get the most out of the toy.
Smooth vibration massager Gopaldas, 1 358 rubles
Vibrator for Satisfyer Yummy Sunshine, 3 990 rubles
Rechargeable vibrator with ribs QUEEN OF HEARTS, 4 564 rubles
Rabbit vibrators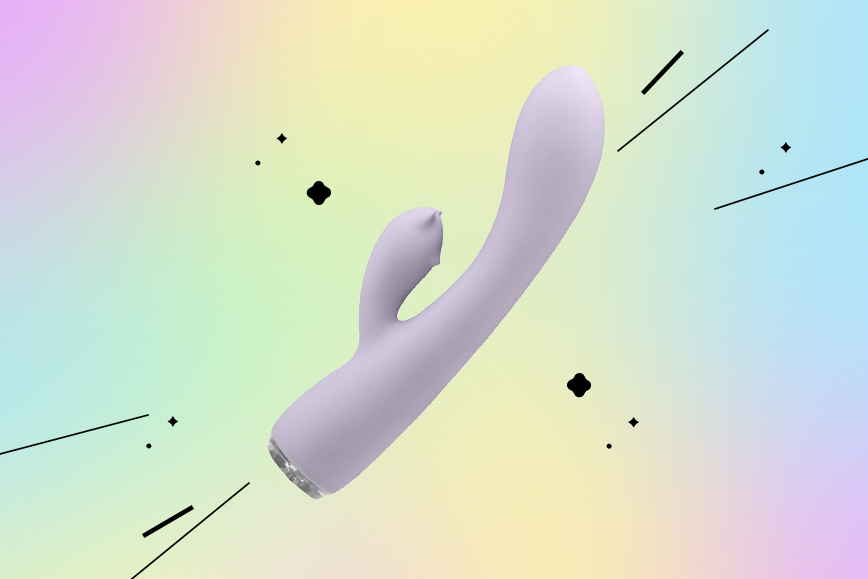 During hand masturbation, it is inconvenient to simultaneously stimulate the clitoris and dip your fingers into the vagina. Rabbit vibrators are designed to provide two types of stimulation at once.
The process acts on the clitoris from the outside: it can vibrate, massage or act on the nerve endings with air pressure. The other part of the toy is located inside the vagina and, as a rule, brings pleasure through vibration or rotation, the intensity of which can be adjusted.
When buying a rabbit vibrator, pay attention to its parameters. The same vibrator may not be suitable for everyone, since different women have different distances between the clitoris and the entrance to the vagina. In order not to miss the choice, it is better to measure this distance in advance (for example, with your hand). The clitoral process of the vibrator should be approximately the same in length.
Hot Planet Sofia, 3 690 rubles
Satisfyer Pro G‑Spot Rabbit, 4,190 rubles
Lovense Nora with a rotating head, 13,599 rubles
Liquid vibrators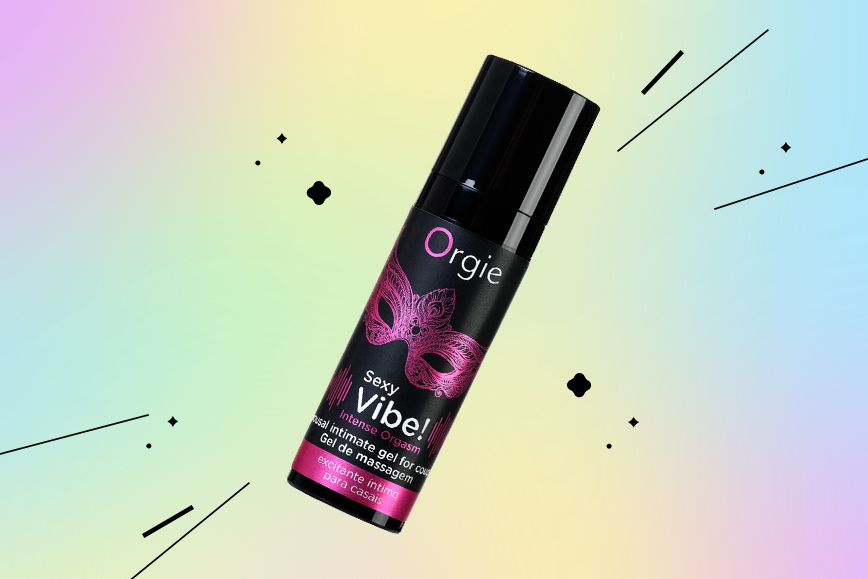 Liquid vibrator is a special stimulating gel that increases blood flow to the place where it is applied. The product causes a vibrating, pulsating or tingling sensation a few minutes after application and can significantly diversify masturbation.
A couple of drops of a liquid vibrator are usually applied to the clitoris. The tool increases sensitivity, due to which caresses will be felt more acutely. This can help girls who find it difficult to reach orgasm or become aroused – the gel will speed up this process.
Manufacturers of liquid vibrators often produce probes that are cheaper and last for one use. You can buy them if you are afraid that the gel will not work for you or will not have any effect.
Liquid intimate gel with vibration effect Vibration! Strawberry, 1 932 rubles
Liquid vibrator Secret Play Unisex Stimulator, 2 698 rubles
Orgie sexy vibe! Intense Orgasm – exciting gel, liquid vibrator, 2,995 rubles
Lubricants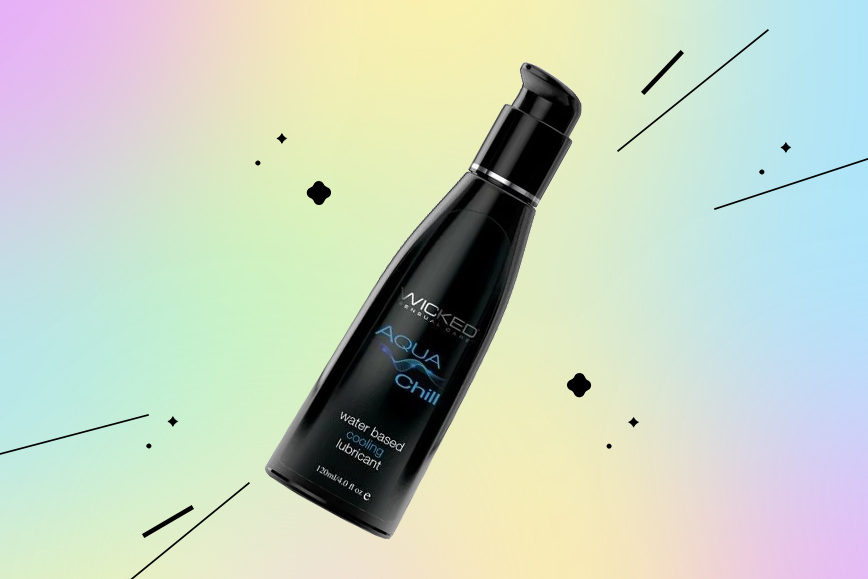 Lubrication can be useful not only during sex with a partner, but also during masturbation. Especially if you use toys: for example, vibrator manufacturers advise you to use lubricants. A water-based lubricant is best combined with gadgets: it is easily washed off and does not harm the silicone coating, unlike silicone and oil-based lubricants.
When stimulated by hands, lubrication will also bring new sensations. Some lubricants also have a warming or cooling effect. If you apply lubricant to the clitoris, due to the flow of blood, excitation will increase and sensitivity will become aggravated.
Eska lubricant with water-based chamomile and flax extracts, 784 rubles
Lubricant Love to Love Touch My Body Blossoming Cherry silicone-based, 2 490 rubles
Warming and exciting intimate lubricant gel HOT SEX, 1 265 rubles
Wicked AQUA CHILL water-based cooling lubricant, 3,026 rubles
Body gels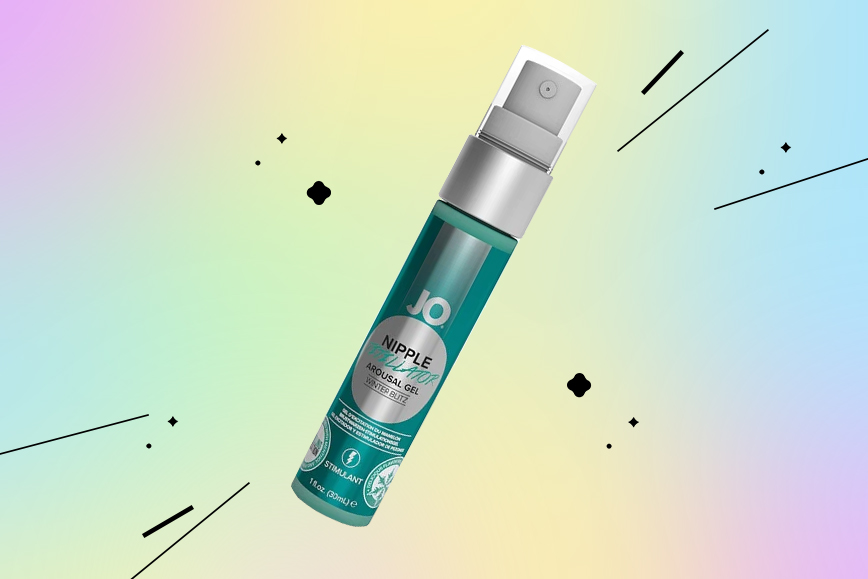 To diversify masturbation, it is not necessary to caress only the clitoris. You can also use body gels, with which it is comfortable to explore other erogenous zones.
In action, the products are similar to liquid vibrators, but they can be applied to different parts of the body, such as the nipples or neck. Gels have a warming, cooling, tingling effect. If you apply a little on the chest, then the nipples will become more receptive to touch and erotic massage with a sex toy. Most gels are water-based, so they won't damage your gadget.
Exciting female gel Passion Arousal Gel with L‑Arginine, 725 rubles
Gel Nipple Titillator Winter Blitz, 2 390 rubles
Cover : Asya Sokolova / Burning hut